Hi again! I've been thinking all week what I can tell you this time. So I remember when I start this proyect, I've been designing and redesigning my main character for days and days. I even tryed to Animated it.


But I stopped and thought: "I don't know how to code a game" and my little knwoledge of HTML5 and CSS is usless for making games.
I see all the available programs and I chose godot, because some inde games that I like were made with godot. for example: Spindle. It's an indie game in progress, but I played the demo and i love it!
Then with this in mind, I create a new character, it should be easy to create all the sprite sheets quickly and get to work.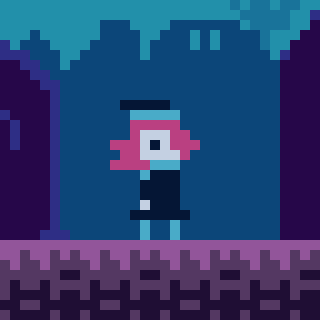 but I'll tell you more about this project and my progress next week!
Thanks for reading! :D

Chriss Ulysseo